Mercury is a dangerous global pollutant used in a variety of human activities. Considered by the WHO to be of extreme concern to public health, mercury has toxic effects on the nervous, digestive and immune systems, lungs, kidneys, skin and eyes.
In order to reduce mercury pollution on a global scale, the Minamata Convention was adopted. The State of Cameroon, resolutely committed to the fight against pollution, signed the said Convention on 24 December 2014 in New York. This accession was confirmed by the ratification on 18 December 2018 by the Head of State following Law N°2018/017. The Minamata Convention obliges States Parties to take a set of measures, with the objective of eliminating mercury-containing products as well as mercury waste. According to WHO, among the 7 main products that contain mercury, 3 of them are listed in the category of Waste Electrical and Electronic Equipment (WEEE) namely:
Batteries;
Switches and relays in equipment;
Discharge lamps (tubes & light bulbs)
WEEE: the World's fastest growing waste stream
According to The Global E-waste Monitor 2020, the increase in WEEE production has been 21% in 5 years, and Cameroon is not excluded from this growth rate. This increase is due to increased consumption of electronic equipment, and faster disposal by users. According to the same report, less than one percent (1%) of WEEE in Cameroon is treated in an environmentally sound manner.
Our lamps: useful in everyday life but a real danger once they become waste.
Every house, industrial or office building has a lighting system, whose lamps and bulbs must be replaced frequently. These products are fragile and bulky. Some types of lamps and bulbs, still widely available and used today, contain mercury. Here are the 3 categories of lamps that contain mercury:
1) Straight fluorescent lamps (tubes)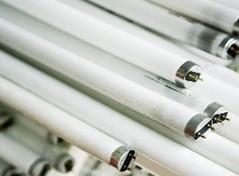 2) Compact fluorescent lamps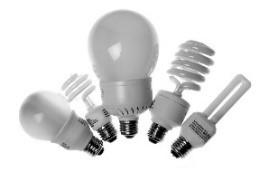 3) High intensity discharge lamps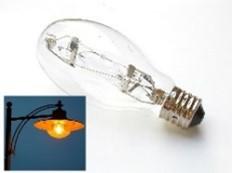 NB: To know if a lamp contains mercury, look for the "Hg" symbol on the bulb or luminaire, or the words "contains mercury" on the packaging or manual.
When these types of tubes or bulbs break, the mercury can be released, contaminating the environment and endangering the health of the user. It is therefore important to handle and recycle these lamps safely.
We have the solution for the treatment of these lamps!
We, Solidarité Technologique, are a non-profit association working in the city of Yaoundé and present in Douala, Cameroon. Our activity of recycling E-Waste or WEEE Recycling started 11 years ago. As the first operator approved by the Ministry of the Environment, Nature Protection and Sustainable Development (MINEPDED) and the leader in Cameroon in the collection and treatment of WEEE, we have been implementing the project "WEEECAM – Sustainable Waste Electrical and Electronic Equipment Recovery Channel in Cameroon" for five years (November 2018 to October 2022). The institutional partners of the project are MINEPDED, the Douala City Council and the Yaoundé City Council.
Within the framework of our activity and this project, we have been able to set up a line for shredding fluorescent tubes with a sulphur activated carbon filtration system.
The mercury and glass silica dust, which is highly toxic to humans and the environment, is captured and filtered. The operator works in complete safety, without being exposed to mercury vapours and glass silica dust.
Our mercury lamp treatment process live:
This process allows the volume of discharge lamps to be reduced safely (volume divided by 10). Thus, we can envisage exporting the polluting components to a specialised centre for appropriate treatment, pending either a class 1 landfill (DIS: Special Industrial Waste), or a possible facility dedicated to the treatment of mercury waste in Cameroon or even in Central Africa.

The challenge now is to progressively capture the different flows of lamps and bulbs at the end of their life or stored in public, semi-public and private companies, as well as in households, in order to effectively contribute to the objectives and commitments of the State of Cameroon.
So don't hesitate: do you have waste lamps and bulbs? Or other types of electronic waste? Contact us and we will give you a quote for the ecological treatment of your waste!