At Solidarité Technologique, we are aware that technology is one of the keys to Africa's growth. We are acting in this area to defend our vision of economic development that respects the environment and human beings, especially the poorest.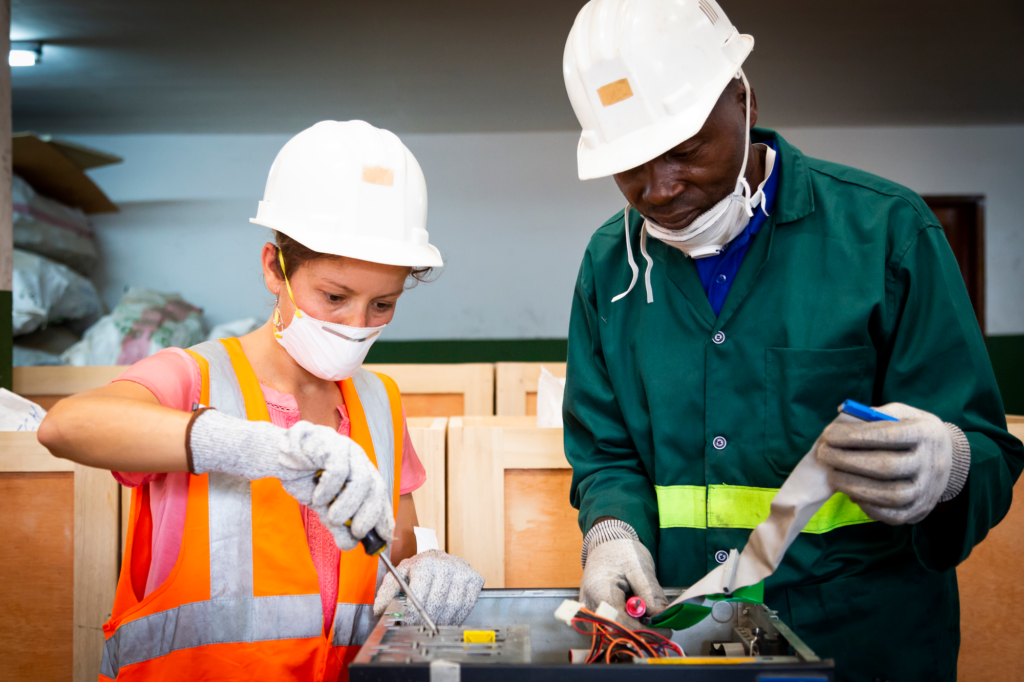 Our mission is to promote sustainable technological development in Cameroon and Africa through different lines of action such as the recycling of the waste of electrical and electronic equipment, the fight against the digital divide, vocational training for young people in need and advocacy.
We pursue this mission in accordance with our values: Integrity, Commitment, Innovation.
Integrity is first and foremost about being honest and trustworthy, but also about trusting your employees. It also means showing humility and respect in relationships, especially with subordinates.
Commitment means giving the best of yourself, professionally but also ecologically and socially, which is at the heart of our mission. It is also a human commitment: it is about caring for the good of the people around us and taking daily actions in this direction.
Innovation means constantly seeking new solutions for ever-changing technology. We value initiative and everyone is encouraged to observe, question and communicate their ideas, but also to receive and listen to the ideas of others, without discrimination.