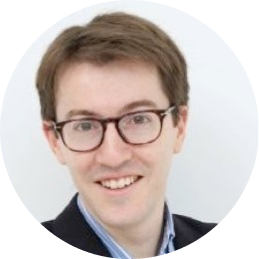 CHARLES-HUBERT PREATO
TREASURER

ANNE-BÉNÉDICTE BERTHELOT
GENERAL SECRETARY 
After a few years spent raising her 4 children, while volunteering in various associations, Anne Bénédicte was employed by Rothschild & Cie to create the documentation service, which she managed for 20 years.
Upon her retirement, she put her skills at the service of associations, such as La Guilde, for which she sorted, arranged and electronically indexed their archives. She has also been following the evolution of ST and contributing to its collaboration with La Guilde since 2011.

MARC COLAS DE LA NOUE
ADMINISTRATOR
After a very rewarding first experience in the field of development aid (in Cote d'Ivoire and Madagascar), Marc has worked for more than 30 years in the banking sector, doing international financing activities.
With his various field missions in many emerging countries of Asia, Latin America, Africa, the Maghreb and the Middle East, he has developed a good understanding of the economic and social challenges of development, as well as a real sensitivity to the issues related to poverty and exclusion.
Having now left Natixis, Marc puts his financial and field experience from the corporate world at the service of the association Solidarité Technologique, whose selfless activity and projects fascinate him particularly.

HÉLENE DEMAEGDT
ADMINISTRATOR
President of Synergie Solaire. Hélène has been an entrepreneur for 20 years in the mass retail sector and a shareholder in an SME producing renewable energy. She created in 2008 a first foundation dedicated to children. In 2010, as a shareholder of a renewable energy company, she launched the Synergie Solaire endowment fund, which links the French renewable energy sector with NGOs to carry out energy access projects.