Solidarité Technologique (ST) is a French association, recognized as serving the public good, founded in 2001. Established in Yaoundé since 2004, Solidarité Technologique aims at developing the employability of disadvantaged young adults from 18 to 35 years old, promoting Information and Communication Technologies (ICT) as a vehicle for development and supporting good environmental practices through the recycling and reuse of the waste of electrical and electronic equipment (WEEE).
OUR MISSION IN SHORT
The mission of Solidarité Technologique includes two complementary lines of intervention :
1- Recycling of the waste of electrical and electronic equipment : this activity allows both the preservation of the environment through the management of toxic waste and the reduction of the digital divide through the local sale of upgraded high-quality equipment at low prices.
2- Training of disadvantaged young adults in computer science: our training centre in Yaoundé offers theoretical and practical courses in office automation and computer maintenance. Students are then supported in their job search, particularly through our local network of partner companies.
The training courses are subsidised at 80% by ST, and the programmes lead to a State Diploma delivered by the Cameroon Ministry of Vocational Training (MINFOP) with a success rate of more than 80% and a ranking of students among the best in the region.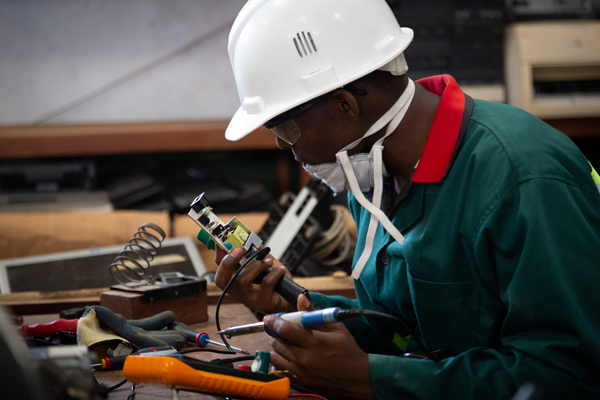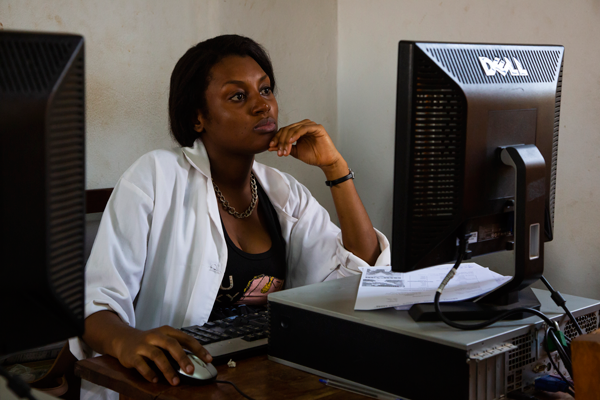 OUR VISION, OUR MISSION, OUR VALUES
At Solidarité Technologique, we are aware that technology is one of the keys to Africa's growth. We are acting in this area to defend our vision of economic development that respects the environment and human beings, especially the poorest.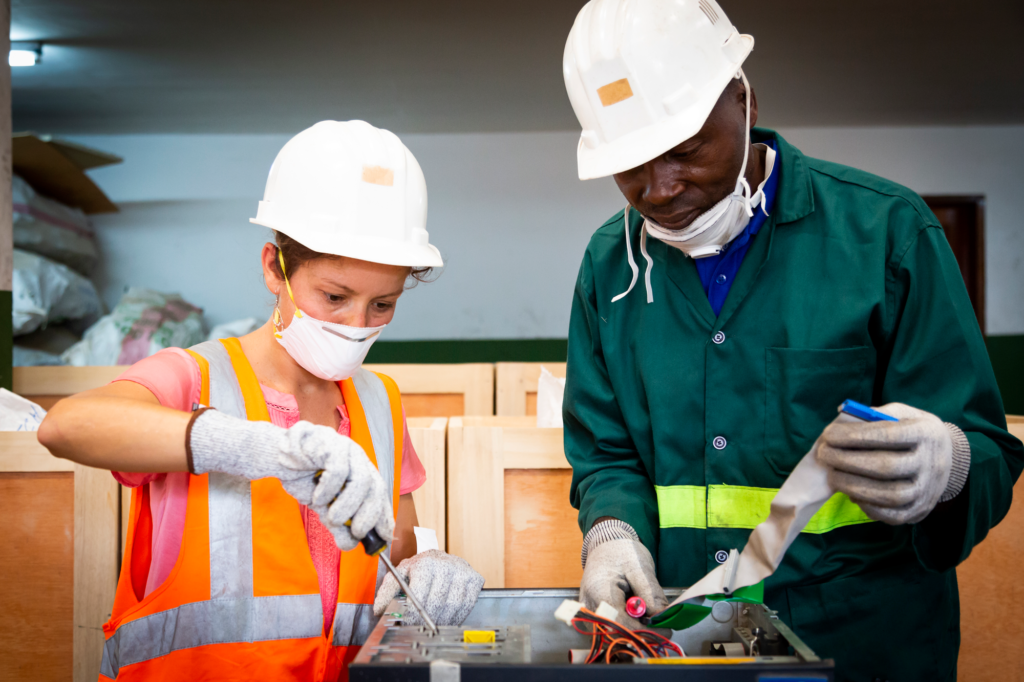 Our mission is to promote sustainable technological development in Cameroon and Africa through different lines of action such as the recycling of the waste of electrical and electronic equipment, the fight against the digital divide, vocational training for young people in need and advocacy.
We pursue this mission in accordance with our values: Integrity, Commitment, Innovation.
Integrity is first and foremost about being honest and trustworthy, but also about trusting your employees. It also means showing humility and respect in relationships, especially with subordinates.
Commitment means giving the best of yourself, professionally but also ecologically and socially, which is at the heart of our mission. It is also a human commitment: it is about caring for the good of the people around us and taking daily actions in this direction.
Innovation means constantly seeking new solutions for ever-changing technology. We value initiative and everyone is encouraged to observe, question and communicate their ideas, but also to receive and listen to the ideas of others, without discrimination.